Get Involved with SAB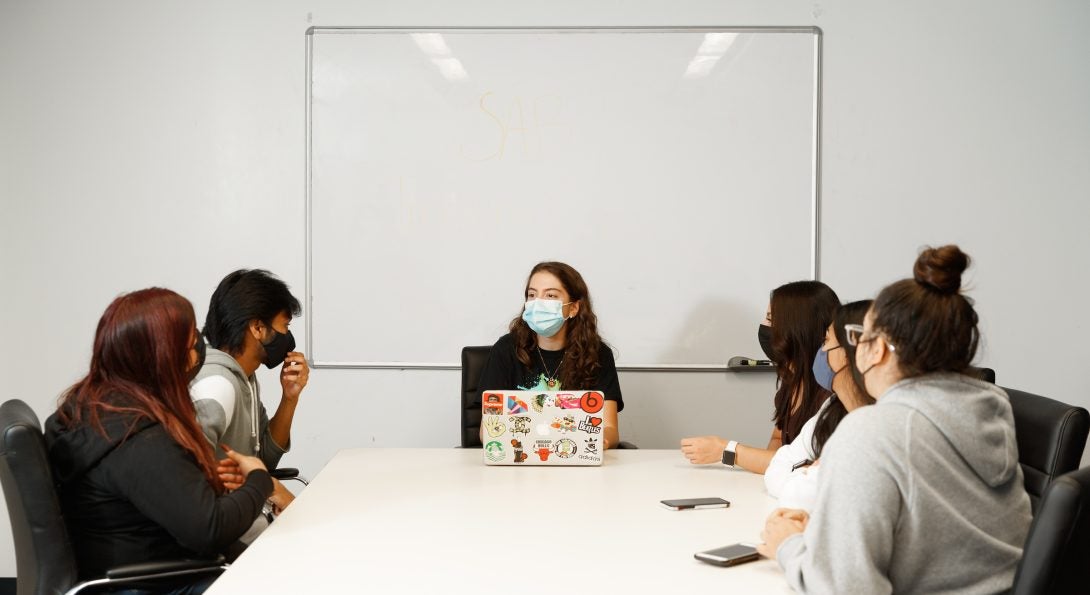 GENERAL BOARD MEMBERS/EVENT LEADS
SAB is open to all undergraduate students at UIC and membership is free.
Culture & Arts: Dedicate to celebrating the diverse cultures present on campus as well as use the medium of art (e.g. song, dance, paintings, drawings, photography, sculptures, film, TV) to expose students to experiences different than they're own. This committee also hosts events surrounding Pop Culture, making sure to incorporate what's hot and trending in the social world.
Trending: Dedicate to hosting events that reflect the time-point of the school year. Whether it's Back to School, Halloween, Valentine's Day, or Women's History Month, this committee hosts fun, interactive, or educational events surrounding the themes that are "in-season".
Mainstage: Dedicate to hosting live entertainment on campus through a variety of professional and amateur performances, concerts, comedy shows, DJs, dances, and showcases. This committee brings a fun, vibrant experience for students who want the live Chicago experience without busting their bank!
Marketing: Coordinate and maintain social media promotions and campaigns, manages the overall SAB brand, markets all of SAB events, creates social media posts, designs certain images for SAB, develops marketing campaigns
SAB's annual selection process begins in February of the spring semester to select the student SAB Directors who lead SAB during the next academic year. If you are interested in taking on a leadership role with SAB, watch for information and consider applying to be a SAB Director! These positions will be paid!