UIC Latinx Heritage Month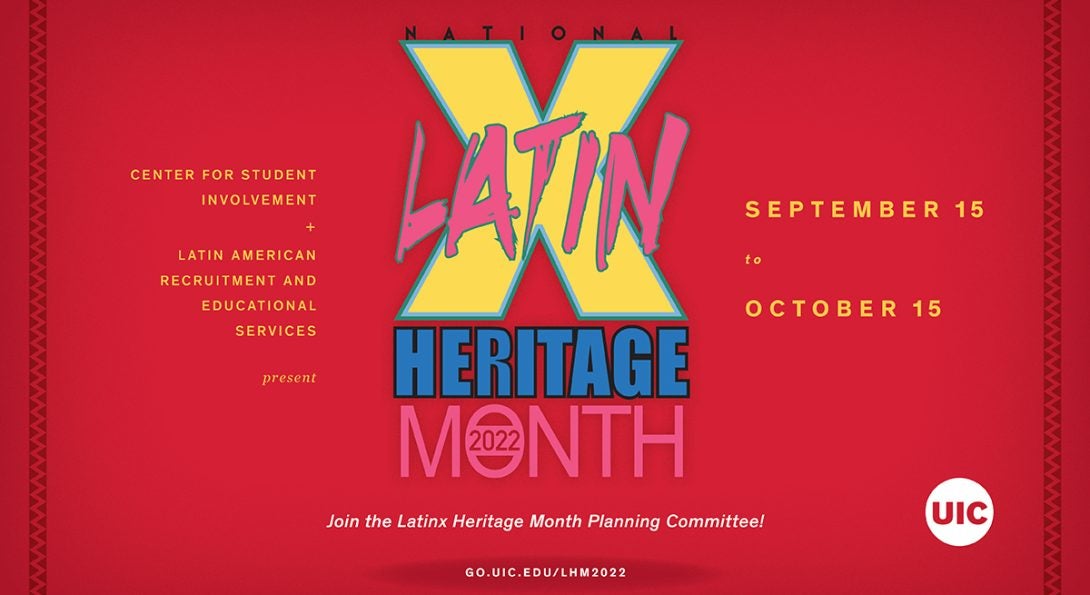 Since 2017, students have brought the UIC community together to celebrate the beauty and complexity of Latinx culture. We now invite you to become a part of this year's Latinx Heritage Month planning committee. Students in the committee will get to participate in event planning and most importantly, make new friends and connections! This is a student ran series, so the ideas of events, themes and planning is decided by the committee and supported by the Center for Student Involvement (CSI) and Latin American Recruitment and Educational Services (LARES), students will be given the guidance and tools to bring their ideas to life. We are going to hit to ground running!
If you would like to learn more, sign-up on UIC Connection: Latinx Heritage Month Committee Form
AND
Attend one of our LHM Committee Info Sessions:
Tuesday, June 7 from 2-3PM CST
Wednesday, June 8 from 11AM-12PM CST
Here is a sneak peek of our planning timeline:
If you have any questions please email us at StudentInvolvement@uic.edu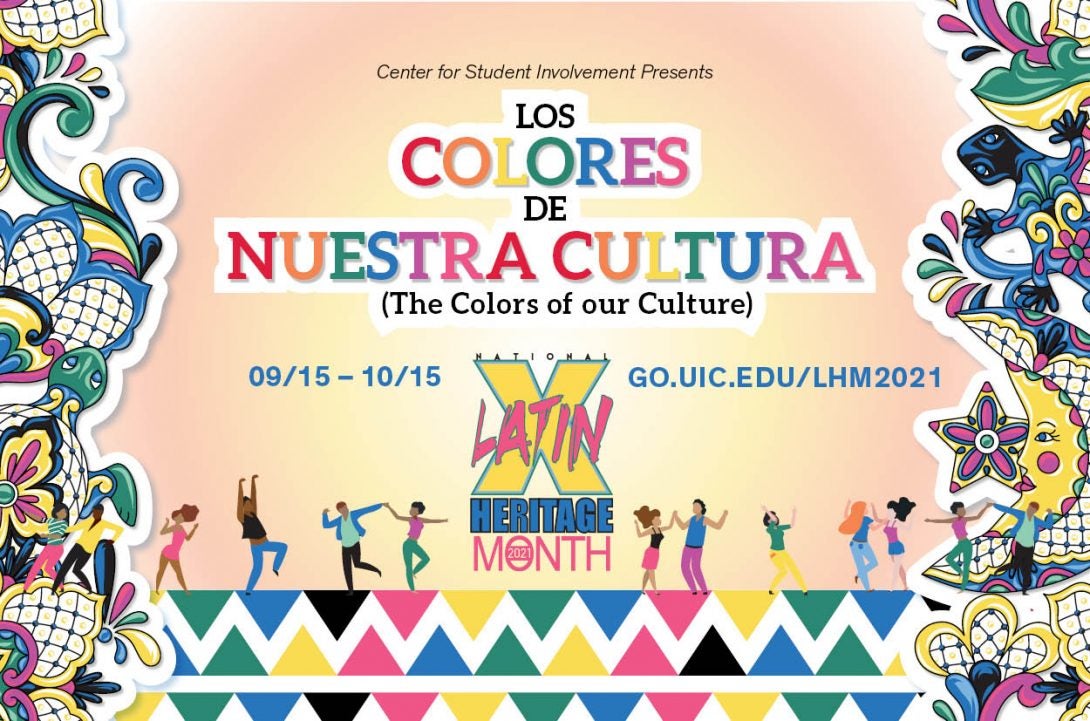 LHM 2021 theme was Los Colores de Nuestra Cultura, otherwise known as The Colors of Our Culture. Intentionally, there are many interpretations of the theme. Art and color are a big part of the culture regardless of where you come from, and ultimately the various colors represent something different to various LatinX communities.
September 17th: Poetry Book Club Begins: Cafecito y Chisme
September 21st: Karaoke Night
September 28th: Soy El Futuro: Diverse Industry Professional Panel
September 29th: Hispanic Center of Excellence (HCOE) Virtual tour of Latin America
September 29th: LatinX Fest with LGC
September 29th: Climates of Inequality with LCC
October 5th: Painting Our Culture Artist DIY
October 6th: Contested Terrain: Latina College Students and Higher Education Borderlands
October 8th: Virtual Cultural Game Night
October 12th: Afro-Latino Culture: The Unheard Perspective
October 14th: Latinx Heritage Month Closing Mixer
October 15th: Poetry Book Club Ends: Cafecito y Chisme
October 16th and October 17th: The Goodman Theatre Presents: American Mariachi