UIC LatinX Heritage Month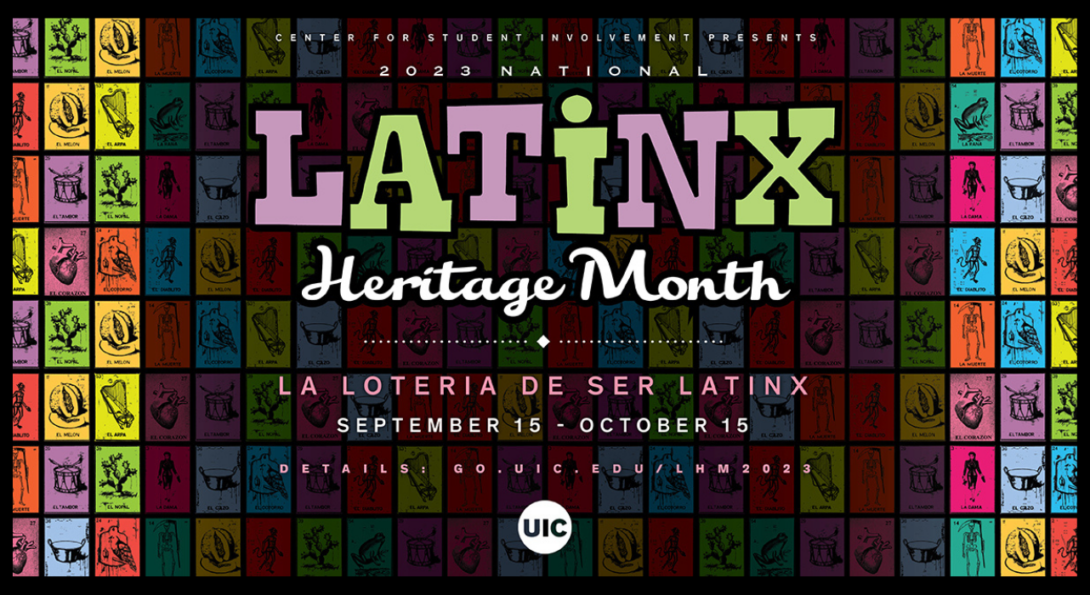 There tends to be a lot of discourse when it comes to being and/or identifying as LatinX. We tend to bring up the past, elements of the present, and the uncertain future when it comes to our Latinidad. This month we want to focus on the beauty of such a vibrant, diverse, communal and spicy culture! Whether it be through music, food, dancing, games or personal identities, we recognize that there is joy in being LatinX. What's more is that this LatinX Heritage Month we shift attention to what it means to be LatinX and how having this identity is like winning the lottery.
"La Loteria de ser LatinX/ The Lottery of Being LatinX" will help you answer questions you might have about your culture, find people with similar experiences as you, connect with others on campus and of course, celebrate the wonderful aspects of Latinidad! -(Briana Salas and Ana Pascual de la Trinidad, co-chairs of 2023 UIC LatinX Heritage Month).
If you have any questions, please email vvelaz26@uic.edu.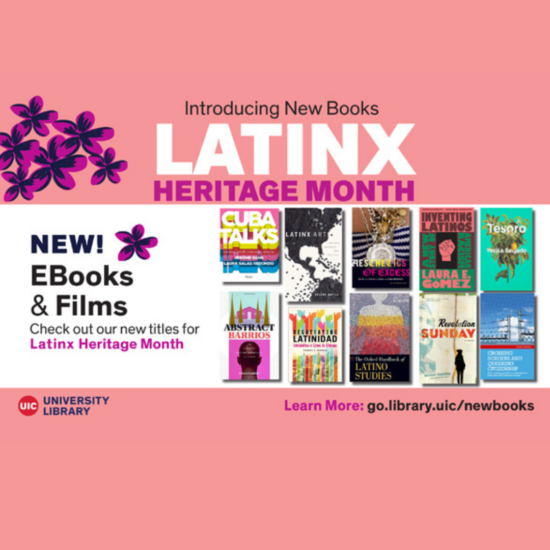 New Books at Daley is a collection of books, ebooks, and films by LatinX authors and film makers.
Visit