Fraternity & Sorority Life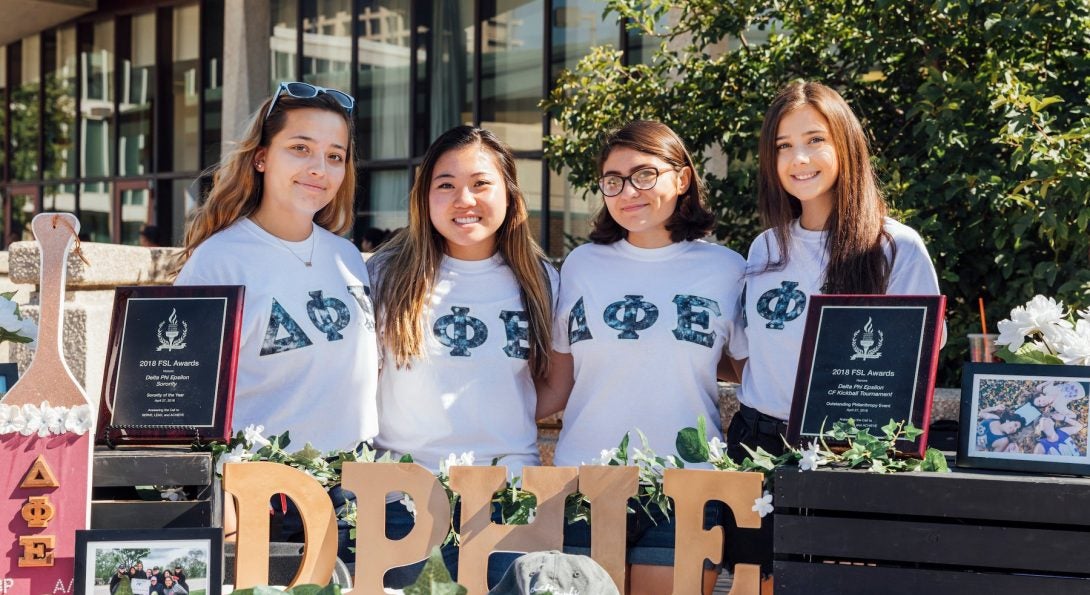 The UIC Fraternity & Sorority Life (FSL) community represents a vibrant group of students united in shared core values of scholarship, leadership, service, and fellowship. Fraternities and sororities are a vital component of campus life at the university, and Greek organizations are instrumental in fostering a sense of belonging in the City of Chicago and in communities of practice beyond graduation.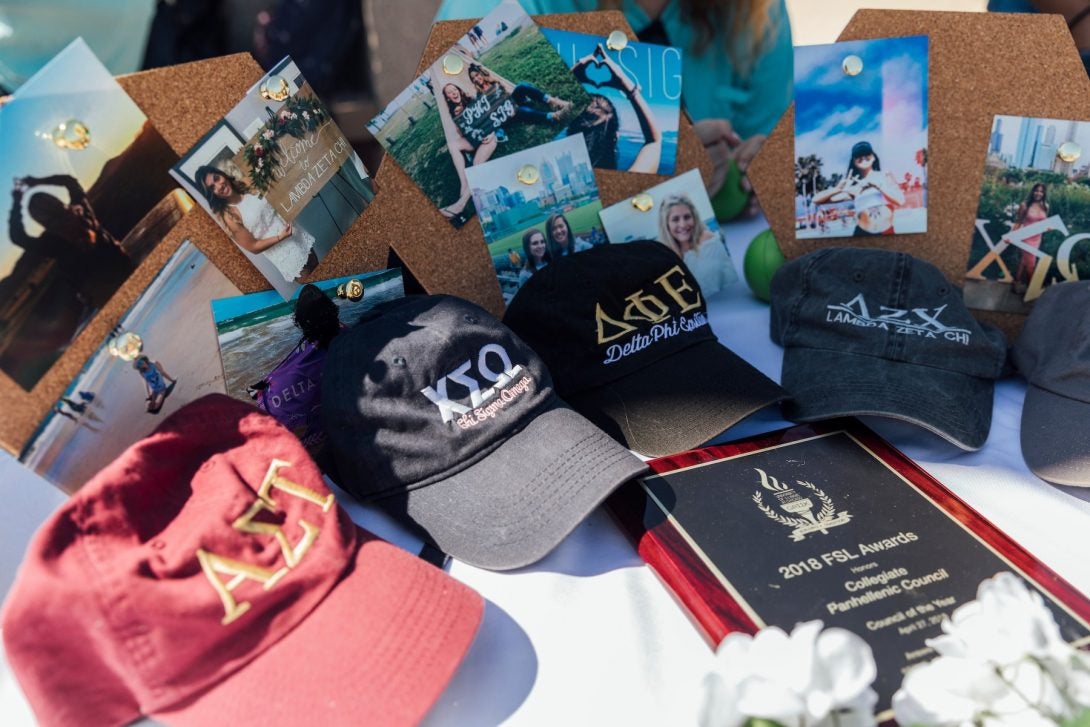 Each fraternity and sorority is founded on a set of unique principles that draw members together to achieve as a collective organization. This allows every Greek organization an opportunity to welcome students who will be stronger together in a common purpose that is special for that group. As a full community of more than 30 chapters at UIC, we uplift one another under one common banner to support these overall shared values.
Scholarship: requires a commitment to the continuous process of learning by promoting and supporting academic excellence and developing individual purpose.
Leadership: shapes character and integrity by empowering students to intentionally commit to action with others, while guiding transformational change.
Service: fosters a spirit of lifelong active citizenship that compels us to engage reciprocally with the world around us and to identify and address community needs.
Fellowship: values a safe, welcoming, and healthy culture of mutual support, strengthens inclusive brotherhood/sisterhood, and honors the unique identities, backgrounds, and talents of all members of our global community.
Take a look at the FSL website here!