Asian Pacific Islander Desi American Awareness Month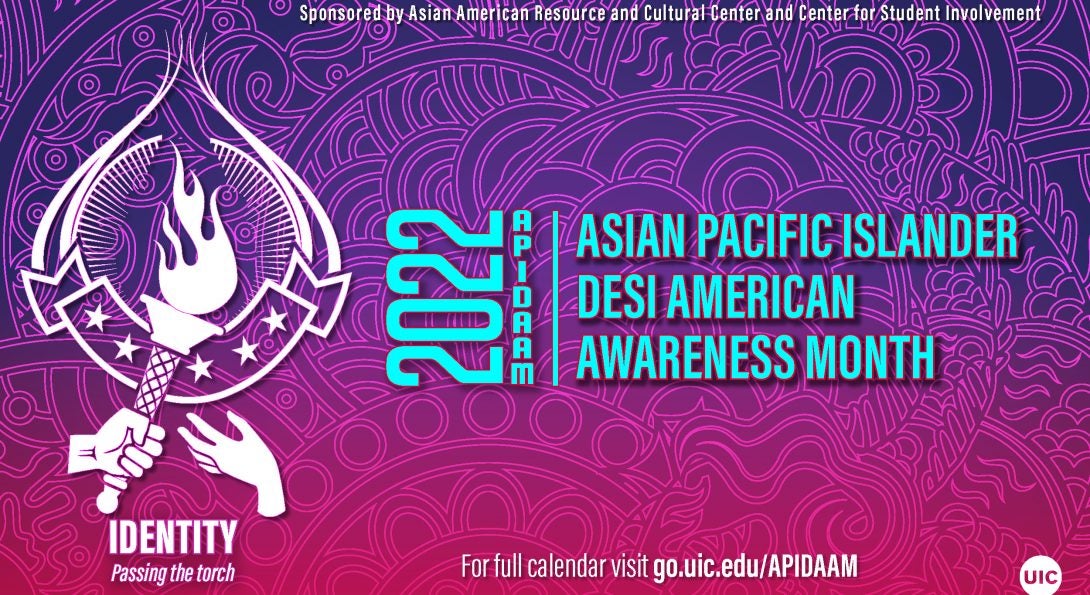 Asian Pacific Islander Desi American Awareness Month (APIDAAM), previously known as Asian American Awareness Month (AAAM) celebrates this title change to create an inclusive awareness month focused on all Asian identifying communities.
This year, the APIDAAM planning committee thought it was crucial to focus on IDENTITY "Passing the Torch". Within this theme, we will be discussing the idea of identity in our communities and how that contributes to us as individuals. "Passing the torch" symbolizes the legacy we don't necessarily leave behind but hand it off to the next generation. The torch symbolizes the guidance of our ancestors, traditions, and the stories of our lives and identities that will shape the future. The torch is important because it symbolizes our light from the past generation and our guide to the next generation. In recent years, especially during the pandemic, the Asian community has endured unfortunate events and increasingly widespread violence against the community. In times like these, we often lose sight of who we are, and it is important to regain that focus.