Flames Finish Strong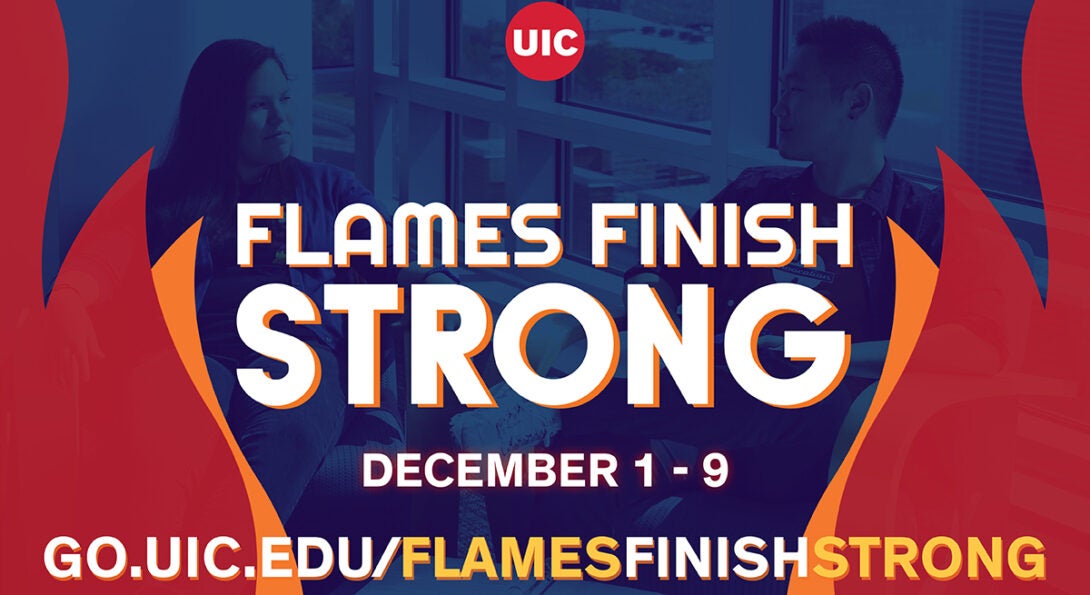 Flames Finish Strong is a university-wide initiative. UIC knows the pressure that students are under when it comes to finals, and the Flames Finish Strong events aim to curb the anxiety by offering programs to ease the stress.
Over the years, UIC has developed finals week traditions as a way of bringing the campus together and easing the stress of exam time. We also celebrate our graduating students, who will be Forever Flames.  UIC Library will have extended hours at various locations, additional shuttles/night ride/walking escort services.