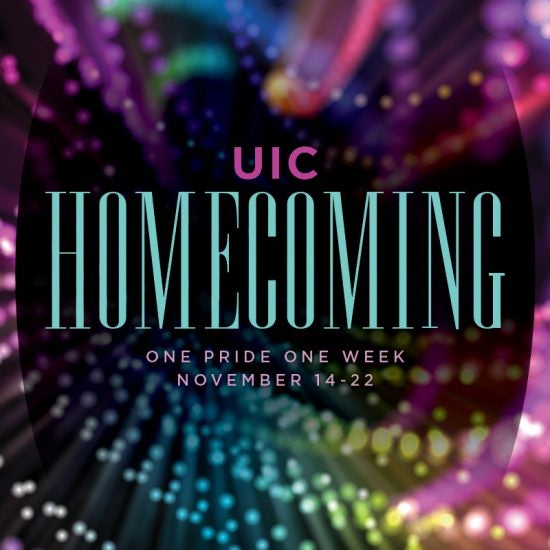 UIC Homecoming
Fire up for UIC Homecoming! UIC Students, faculty, staff, and alumni are invited to UIC Flames Homecoming 2019, that time of the year where we all come together to celebrate the past present and future of UIC. We hope that you will be able to join us for at least one of the events happening during the week! Show us how much fun you are having at the events by tagging us on social media with #UICHOCO.
Click here for a list of Homecoming events!
Join us!
Saturday 16th, 10:00 am–Sunday 17th, 2:00 pm
Student Center East
Wednesday, 12:00 pm–2:00 pm
Student Center East
Thursday, 6:00 pm–9:00 pm
Credit 1 Arena
Friday 22nd, 8:00 pm–Saturday 23rd, 12:00 am
Revel Fulton Market
Monday 2nd, 4:00 pm–Friday 13th, 6:00 pm
750 S. Halsted st.