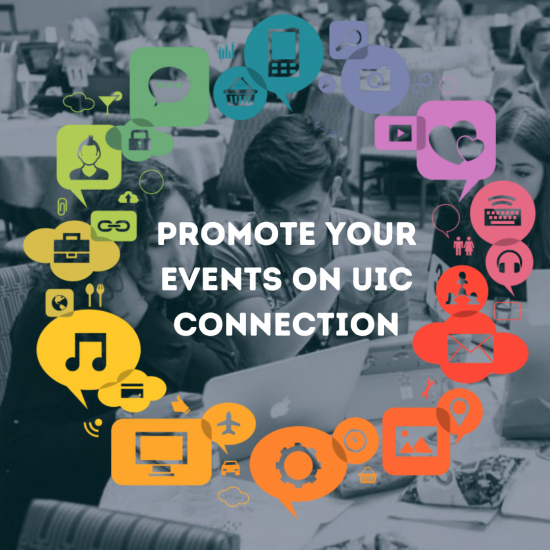 EVENTS! EVENTS! EVENTS!
Attention student orgs!
Get your events, meetings, and fundraisers out to all of UIC! Upload your student organization and department events to UIC Connection and we will share them with UIC in our newsletters.
If you need help with uploading events to UIC Connection, please visit THIS link.
UIC Connection
Join us!
Thursday, 1:00 pm–3:00 pm
Student Center East - Inner Circle
Tuesday, 1:00 pm–3:00 pm
Student Center East - Inner Circle
Wednesday, 4:00 pm–5:15 pm
Virtual
Friday, 12:00 pm–1:00 pm
Virtual