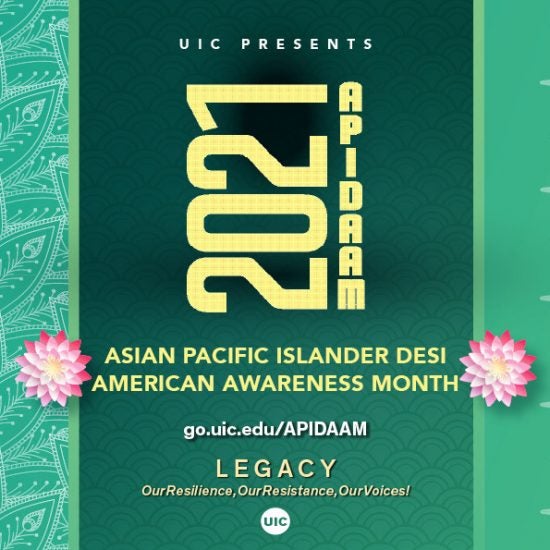 ASIAN PACIFIC ISLANDER DESI AMERICAN AWARENESS MONTH
In honor of the 15th anniversary of AARCC and the 20th anniversary of Asian American Awareness Month (AAAM), which occurred in 2021,  the Asian Pacific Islander Desi American Awareness Month (APIDAAM) Committee of 2021 thought it was important to center the idea of "legacy." Legacy was chosen by the Committee to commemorate the history of struggle taken up by students, faculty, and community members in making the existence of AARCC, Asian American Studies, and APIDAAM possible. It is this legacy of activism and community empowerment that the Committee hopes to remind folks of today and hear our voices.
Check out the APIDAAM events!
Join us!
Friday, 6:30 pm–8:00 pm
Zoom/Twitch
Saturday, 5:00 pm–7:30 pm
Virtual
Sunday, 5:00 pm–7:30 pm
Virtual