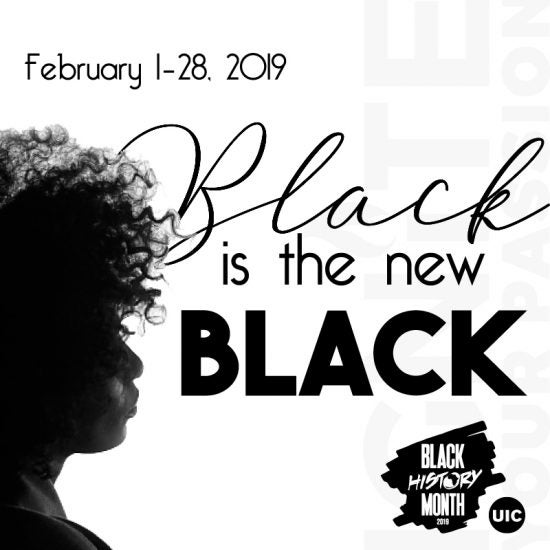 2019 Black History Month
This February, UIC Black History Month will commemorate the culture and contributions of African Americans in a variety of events organized by student organizations, departments, and groups across campus.
This year's theme is "Black is the new black." Created by UIC students, the theme illustrates that throughout history and in recent pop culture "blackness" has been highly demanded. From music, appearance, and culture, everyone wants to be black until it's time to be black. Through this theme, UIC will celebrate and honor African American culture, heritage, and history.
For a complete list of events, visit go.uic.edu/BHM.