Reserving Space
Student Organizations can reserve space on campus using their portal on UIC Connection. The online reservation process allows a group to reserve space in either Student Center East or Student Center West. Student groups can also reserve outdoor facilities as well as classrooms through UIC Connection. Special requests for bake sales, food carts, and information booths are also processed through the online module.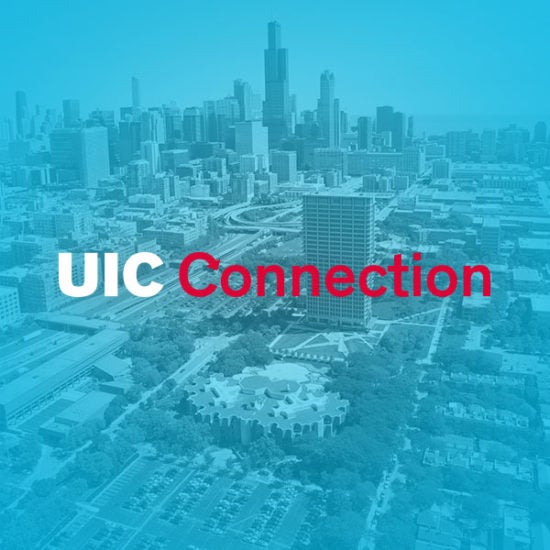 Request Space for Student Centers, Outdoor Events, & Classrooms!
Only the 3 officers of Registered Student Organizations (RSO) are able to request space in UIC Connection.  Go to "Create an Event".
Request
What you will need to know to reserve space:
Audio Visual Equipment & Services

We offer a variety of audio visual equipment and services. Our staff will be happy to assist you in determining your event needs. We offer our equipment and services at competitive rates. University departments receive discounted pricing.

Chicago Catering Company

All catered events in the UIC Student Centers and Student Services building must be provided by UIC's contracted caterer, Chartwell's.

Chartwell's provides a variety of menu options including snacks, boxed lunches, formal dinners, and more.

For more information on the catering options available, please visit their website:

https://dining.uic.edu/chicago-catering-company/

A meeting room must be reserved and confirmed prior to placing a catering order. Catering will not be able to submit your order for service without a completed room reservation.

In adherence with State and Local Health Department regulations' guests or hosts are not allowed to remove food items from the catering site.

Alcohol Service: Alcohol may be served in compliance with the Guidelines set forth by the University of Illinois Board of Trustees and campus policy for events hosted by university departments or non-university clients.  To request alcohol services, an online request form (link) must be submitted at least 5 days prior to your event.  You will be notified via email once your request has been approved.

Chartwell's also offers special menu options for Registered Student Organizations.  These items are priced to fit the needs of our valued student groups.  All items from the student menu are for pick up only and can be ordered for any space on campus.   Click here for more information.

Work Orders

Work orders are placed by the Center for Student Involvement.  Registered Student Organizations are responsible for any costs associated to the work order (ie. tables, chairs, staffing, water tanks, powerwashing, clean-up fees)

Rescheduling/Rain Calls/Cancellations

Due to Chicago weather, you never know if it will be snowing in May or September.

Rescheduling will not guarantee an outdoor location is available for your date and time.

Rain locations are required when you request outdoor space.  You will need to decide 48 hours prior to your event if you will move to your inside location.

Cancellations within 5 business days is non-refundable for the room rental and the any associated costs with the work order. Cancellations will need to be made in UIC Connection.